First of all, a completely Free Full market Pensions Review, will outline all the details of the different pensions you have in place currently, many people have funds that they have forgotten about from old employers and the review will help to uncover these and make sure we can get these working for you. Secondly, it will give you an overview of how your different funds are performing to see if there is room for improvement (there usually is). We can then look at what options are suitable for you to make sure you are getting the most out of the money you are setting aside for your retirement these are just some of the benefits of having a completely Free Full market Pensions Review with Pension Expert Claims.
These are some questions to ask yourself to see if you could benefit from a free full market pension review:
Do you know exactly how much money you have saved in all of your pensions?
Are you sure of what returns you are getting from your current pension plan?
Do you know where your money is being invested?
Are you aware of the fees and charges associated with your different pensions? (They are often higher than you may think, especially if you have more than one plan)
.
Do you know how much income your current pensions will give you in your retirement?
Will it be enough to sustain your current standard of living
It's time to take control of your own finances and reject the limitations of a traditional pension.
There is an option that could boost your income in retirement, without requiring any more contributions. Fill in our form and start your pension review.
Could your old pensions be doing better?
The average UK worker is going to pass through the books of several employers during the course of their working life. With the best of intentions, they may have started a new pension with each employer. Now, with employees being automatically enrolled into a pension, they may have even more plans with pension savings in.
But when they move on to pastures new, they forget about their old pot, or perhaps don't know that they can do a pension transfer. So the old plan gets left behind – still growing maybe – but not as productive as it could be.
Over 40+ years of work you might accumulate one, two, three or even more neglected pensions that could all be doing better for you.
If you have several plans and find them difficult to manage. A pension transfer to a single provider could help you keep better track of your money and see whether your retirement planning is on target.
The decision to transfer pensions is a complex one which can have a major impact on retirement benefits. We strongly recommend taking advice from a qualified financial adviser.
Keep a close eye on your pension.
Retirement should be your chance to take the foot off the pedal a bit. It should be an opportunity to relax and spend more time doing the things you like doing.
But unfortunately, it's not that simple. In order to enjoy that idyllic stage of life, you're going to need to do some careful retirement planning.
Make a retirement plan. How much income will you be comfortable with?
Have a pension review periodically to make sure your arrangements are still competitive and appropriate.
Make sure you adjust your contributions to hit your retirement target.
Consider other savings and investments to supplement your pension, such as cash and investment ISAs.
The earlier you start, the easier it is. And the closer you keep an eye on your pension, the better.
Number Of Pension Reviews This Year
Number Of Happy Customers
Number Of Transfers Into A Better Pension Option
Of Our Clients Would Reccomend Us To Others
We have teamed up with the best Funeral Providers on the Market Today to Bring You the best of the best when it comes to a Funeral Plam.
www.PrepaidFuneralPlansUK.Com
Do Something Amazing For Your Family And Loved Ones Today
The reasons why you should have a completely Free Full Market Pension Review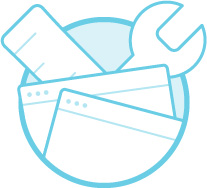 A Pension Review Will Help your pension Performing better Your pension fund could have high management charges compared to a more recently-launched one. By reviewing your arrangements, you can see how competitive your fund is and, if necessary, move to a fund with lower charges. As with point 1, lower fees mean that more of your pot is going towards your retirement.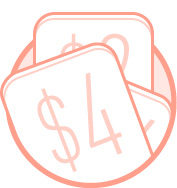 Your pension plan(s) could have charges and fees that are uncompetitive by today's standards. A pension transfer to a modern plan could mean that more of your contributions go towards building your retirement pot.(Just make sure you understand what exit fees there might be to leave your current plan.)
What next?
See a qualified IFA pensions adviser who will be able to help you sort out your pensions. You will have to pay a fee, but it will probably be worth it to get a better retirement income.
Full Market FCA Regulated IFA Review
You will in most circumstances get a full review from an FCA approved Independent Financial Adviser. They will look at all of the products on the market and establish if there is anything out there which is likely to benefit you more than your existing package. They will also make their recommendations about how a pension transfer might work in your favor.
To talk to one of our team complete the Form at the Top of the page or give us a call on our free phone number 01614394721 and get a free pension review.